Government Support for Farm Improvements
Make Aquawest your go-to supplier
The Australian Government has funds available for farmers to assist with farm improvements, drought preparedness, and sustainability. With years of experience in design, delivery and maintenance of water efficiency, storage and irrigation, make Aquawest your go-to supplier for your projects.
Download Flyer
Storage and Supply

Secure your water supply with bore water or tanks from brands including Kingspan, Clark and Bushman's. We'll work with you through the whole process from selection, to supply and installation, providing a turn-key water storage solution.

Pumping

Get water where you need it with the right pump. We can advise on the best pump for your situation, including solar pumping solutions. Let our extensive knowledge take the confusion out of decision making.

Stock Water

Plan now for dry seasons and support your farming enterprise through the years to come. We supply a range of troughs, and can design and install the most efficient storage, pumping and piping solutions for your property.

Irrigation

Get innovative technologies and all scales of agricultural irrigation needs. We offer a range of tried and proven, quality designed and manufactured products that are built to perform better in the field every day, including centre pivots, lateral movers and other travelling irrigators.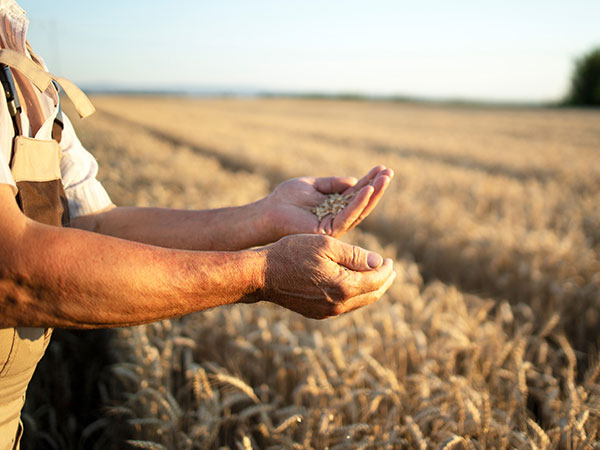 What is it?
The Farm Innovation Fund is a long term, low interest rate loan scheme for NSW farmers for permanent on-farm infrastructure.
What does it fund?
This fund is targeted toward improving farm productivity, managing adverse seasonal conditions and ensuring long term sustainability. Previous projects have included tanks, bore access, pipelines and solar powered irrigation.
Who is eligible?
To apply, you must be the owner or operator of the farm business where the work will be carried out.
Your gross off-farm assets must not exceed $5 million.
How to apply
Apply online with the required documentation.
Get more information at www.raa.nsw.gov.au/loans/farm-innovation-fund/fif-online-form
Emergency Water Infrastructure Rebate Scheme
What is it?
This scheme enables drought-affected farmers to claim a rebate on new water infrastructure.
What does it fund?
The EWIR scheme enables eligible primary producers to access a 25 per cent rebate, up to $25,000, on new purchases and installation costs of new water infrastructure such as bores, dams and pipes.
Who is eligible?
You must be:
A primary producer or horticulture farmer (as defined by your state or territory).
A property owner, share farmer or lease holder.
In an area defined as drought affected (visit your state or territory's website for details).
In the grazing or horticulture industries.
Your new infrastructure must be:
For your own grazing livestock or permanent plantings (rebates do not apply to agisted stock).
Purchased and installed for an animal welfare or permanent planting need and to improve your drought resilience.
How to apply?
You can now apply for Round 2 of the scheme online at https://www.raa.nsw.gov.au/grants/ewir